Why hire professionals to translate?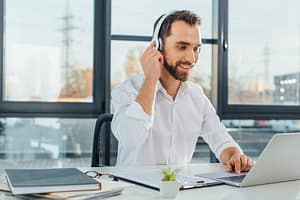 Many people try to learn foreign languages and eventually reach a high level – they can speak and write fluently. This is enough to communicate with business partners or read fiction. But it may not be enough to draft legal documents, write scientific texts or translate instructions for medicine. In all these cases, professional text translation is needed.
FEATURES OF A PROFESSIONAL APPROACH
A person may know the language quite well. But in order to accurately convey the meaning of a text, he needs to be familiar with the established traditions of formatting – the rules of address, legal language, phraseology, acceptable stylistic devices, etc. He needs to be familiar with the cultural characteristics of the country and its mentality. If it is a narrow field, he needs to be familiar with its terminology. It is difficult, in innovative industries, new terms and notations can appear which do not yet exist in Russian. You have to make a decision – choose an analogue, "trace" the original, or just write it in Cyrillic (as is the case, for example, with programming or financial market terms). A translator who has worked with this field for many years usually knows how best to proceed and whether it is possible to look up an analogue.
WHICH TEXTS CAN BE TRANSLATED BY A TRANSLATION AGENCY
There are texts that only a translation agency can deal with, because they work with professional translators. These are:
Medical literature and documentation: instructions for equipment and medicines, study materials, articles for scientific conferences or subject publications, certificates and examination results.
Technical documentation. These are project-specific documents, certificates, patents, regulations – everything that manufacturers and purchasers of products may need. Various scientific texts also belong to this area – handbooks, conference papers etc.
Legal and financial documents. These include texts of contracts, business plans, accounting and financial statements, invoices and delivery notes, etc.
Documents that must be notarised – passports, vital records, etc.
Each of these areas requires knowledge of many nuances. It is better to entrust the translation to those who work with such tasks on a daily basis and follow the latest research in the field (or changes in legislation).
BENEFITS OF PROFESSIONAL TRANSLATION
When a client contacts a translation agency, they can expect a high quality of the finished text. A professional translation is a serious approach to the business. The aim is to faithfully translate the meaning of the source document, avoiding ambiguities and ambiguous interpretations while retaining the structure of the document. The editor will always proofread the text in order to correct any stylistic and grammatical errors. If necessary, the company also undertakes the typesetting of documents and their notarisation. Translation company cooperates with several specialists. A great volume of work is distributed between several employees. This enables to execute the order within the stipulated deadline. If the customer were to act alone, they would need more time. When a client contacts the company, he or she can be sure that all the information provided will be used only for the handling of his or her documents. All information is confidential and will not be shared.
One response to "Why hire professionals to translate?"