Translation of software – features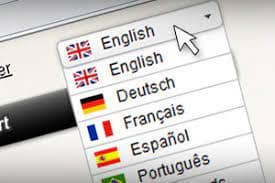 The main characteristic of translation in the IT field is the lack of standards that are common to other technical texts. It is a fast-moving industry, with many concepts becoming obsolete before generally accepted localisation rules are in place. Software translation is a complex branch of linguistic activity. It is handled by specialists who are highly-qualified in the IT field. And even professionals have to consult regularly with software developers and programmers. Our translation company works with experienced translators who are involved in the localization of various software and know all the intricacies of this activity.
Technical problems
When translating software, one of the most common problems is the mismatch between the length of the original text and its localised version. When translating from English to Russian, the most common character ratio is 1:1.2. But there are languages that have an even more different structure than Russian. There, the ratio can be more pronounced. In practice, this leads to having to change the size of interface elements, their location, and their alignment.
The localisation standards do not require the translator to maintain the exact number of characters. However, if your original text is very concise in menu items, you need to make your Russian translation equally concise in order to preserve the richness of the original interface.
Another technical problem is the translation of names of folders and files. They are service objects, you should not be too keen on translating them. Otherwise, it may turn out that files with Cyrillic names are not correctly processed by the operating system.
A translator often has to work in an environment where he/she is not aware of all the technical details related to the functioning of a particular program. But they still have to interact with software developers on a regular basis. In some cases they have to create special language modules. In this respect translation of software into Russian is less problematic than localization into Chinese, Japanese or Arabic.
Linguistic difficulties
Translators who do software localization face difficulties from which traditional translators are spared. They are:
The lack of a context by which to understand the agreement of cases, numbers etc.;
Companies and developers using their own ("proprietary") terminology;
Cases where a term is used in different meanings in the same software product.
Large companies such as Microsoft pay a lot of attention to localisation issues. This firm has produced more than a hundred localisation guides for their products, which can be found on their portal. There is also a terminology base which can be used as a basis for localization. However, even with this serious approach, not all of the Mycrosfoot terms are well understood in Russian – for example, "breakdown marker" or "pointer" look too unfamiliar to native speakers.
The translator who is to do the localisation is required to
in-depth knowledge of the subject area;
proficiency in two languages – the original text and the target language;
expertise in IT technology;
experience in localization of computer programmes;
ability to work in a team.
These are the types of specialists our translation agency works with. This allows us to achieve excellent results in all areas of linguistic activity.
One response to "Translation of software – features"